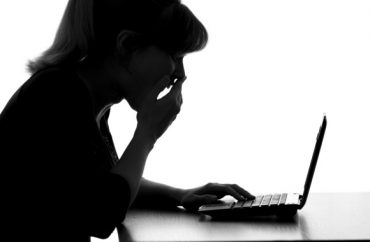 OPINION: Year after year, progressive scholars and students continue to outdo themselves
Insanity. Debauchery. Absurdity. Just another day covering campus culture wars for The College Fix.
But sometimes the woke illiberalism we see in higher education is so outrageous and ridiculous, even we can't believe our eyes and ears.
As we close out 2022, it's time to take a look back at some of the stories that had seasoned and hardened College Fix editors shaking our heads in disbelief.
Without further ado, here are The College Fix's Top 10 most outrageous stories of 2022.
1. Top female scientist canceled over 13-year-old Michael Jackson Halloween costume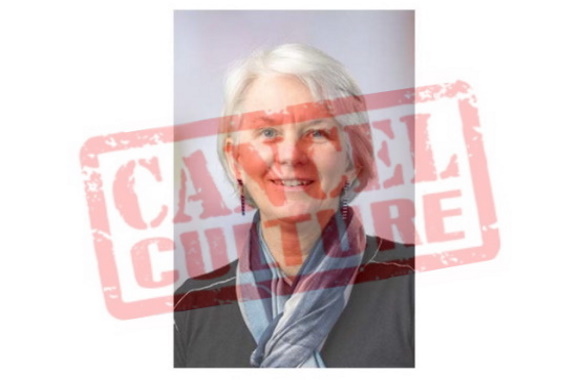 Nevermind finding a cure for cancer when someone dares wear a politically incorrect costume more than a decade ago! But that's exactly what happened when highly decorated virologist Julie Overbaugh in March was forced out of a position of leadership at the Fred Hutchinson Cancer Research Center and resigned her faculty affiliate position at the University of Washington School of Medicine due to accusations of racism and investigations involving her decision to wear a Michael Jackson costume to a Halloween party in 2009.
2. Topless 'nun' performs sexualized burlesque at Dartmouth drag show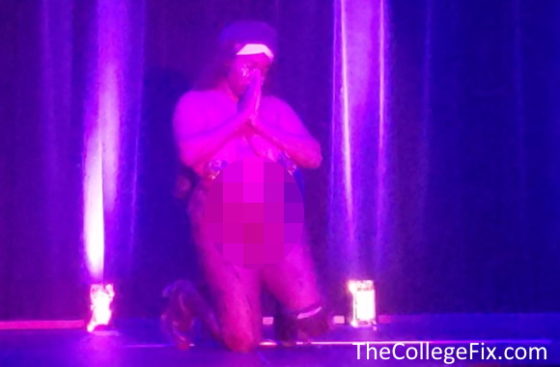 Ever wonder what goes on at storied Ivy League universities such as Dartmouth? Look no further than our story from November on a drag show that featured a burlesque performance of a dancer dressed as a nun, proving that the only religion you can mock — and be celebrated for it — is Christianity. The roughly three-minute dance began with the performer — who goes by "they" with a stage name of "Grim Noir" — kneeling. Then the dancer gyrated on a chair and stripped off their black robe, revealing tights with crosses on them and pasties covering their nipples. Performed to the song "Sinners," the dance concluded with the performer touching their breasts and swinging a rosary around in the air before ending in genuflection.
3. Astrobiologists concerned about imperialistic consequences of galactic exploration
You'll be happy to know scientists are up to super-important science lately, including these astrobiologists who spend their time pondering the imperialistic consequences of galactic exploration. Humans have not made it past the moon and Mars is still a longshot and one-way trip, but these scholars are still worried the Milky Way will one day be too … human. The evils of colonialism apparently know no bounds.
4. Student newspaper deletes article because it included too many quotes from white students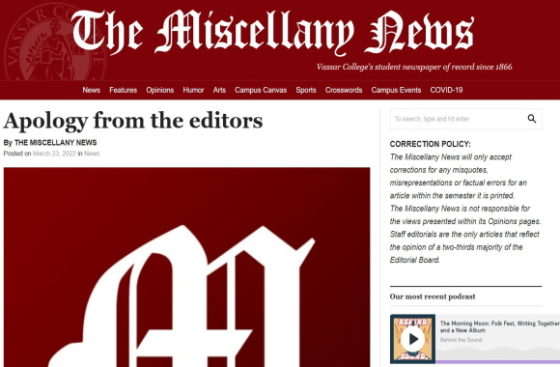 The Vassar College student newspaper deleted a news article because the reporter covering the story included too many quotes from … white students. Yes, you read that right. Because student reporters asked too many white students, and not enough students of color, about the decision by former U.S. Secretary of Homeland Security Jeh Johnson to withdraw as Vassar's Spring 2022 commencement speaker — the news editors at this preppy, private campus deleted the whole thing, and apologized for it. Keep in mind, these are the geniuses who will be in charge of legacy media one day.
5. UCI language guide: Avoid 'kill two birds with one stone,' use 'feed two birds with one scone'
This week, headlines across the nation derided Stanford University for its "Elimination of Harmful Language Initiative," which admonished staff to avoid "bury the hatchet," "low man on the totem pole" and "beat a dead horse," among dozens of other words and phrases. But Stanford is not alone in its lunacy; months before its language guide was exposed, UC Irvine was telling its campus not to say "kill two birds with one stone," an example of "violent language" that should be avoided. Instead, the guide suggested employees use "feed two birds with one scone." Anyone got a scone we can throw at something over this idiocy?
6. 'Checking privilege in the animal kingdom': Biologists investigate animal 'inequality'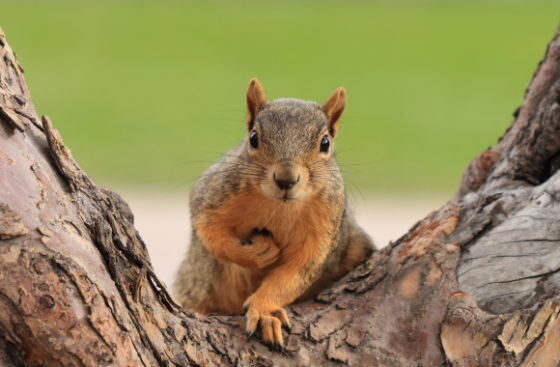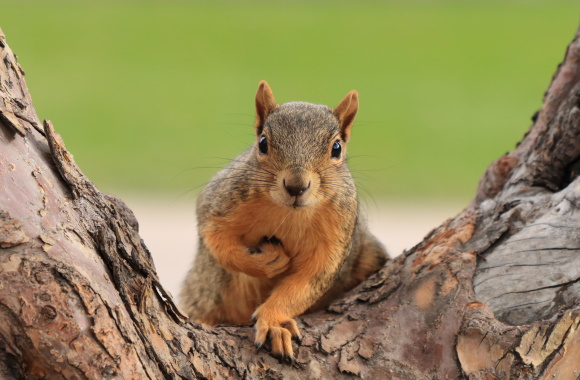 It's kill or be killed in the animal kingdom, but liberals don't worry about reality all too much. The following are real headlines: "Squirrel privilege is real." "Checking Privilege in the Animal Kingdom." "Even Hermit Crabs Have Wealth Inequality." Yes, 2022 is the year scholars and the media increasingly linked so-called animal privilege with economic and sociological terms such as inequality and intergenerational wealth. The argument goes something like this: "Mammals, fish, birds and even insects have been shown to benefit from inherited wealth and abilities."
7. University cancels black playwright's play about civil rights movement because it uses n-word
How does one tell an honest and raw story about the civil rights movement in the 1960s without using some gritty language? Apparently the kids at Texas Wesleyan University can hear the n-word in rap songs all day long but get horrified when it's said on a theater stage. The play, "Down in Mississippi," was written by Carlyle Brown, a black man who has said he sought to capture the realism of the era in which the play is set. Although the play was canceled, the university's board Chairman Glenn Lewis, who is also black, told students "You don't learn anything new until you get out of your comfort zone, and I think that is what Mr. Brown intended for this play to do." Amen to that.
8. Ecological restoration is like 'gender confirmation surgeries,' trans river scientist tells Princeton students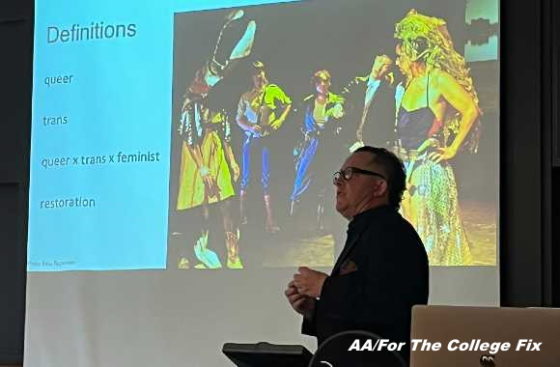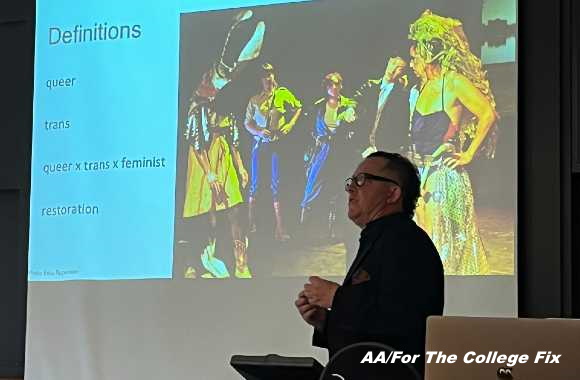 When we learned of the title and subject of this guest lecture at one of our nation's Ivy League institutions, we wondered if it was a hoax or some sort of academic satire. It was not. One of our campus reporters attended the event to confirm: they are totally serious. The "queer-trans-feminist river scientist" discussed research grounded in a "queer and trans focus on love and grief for rivers and fish" at an event titled "Underflows: Queer and Trans Among Rivers." What will they think of next?
9. Hoax alert: Black Illinois student criminally charged for racist notes
The College Fix recently tallied all the campus hate crime hoaxes it covered this year, well over a dozen. It's hard to pick just one, they are all outrageous. But it's good to know the person who wrote notes declaring things like "BLACK PEOPLE DON'T BELONG" was caught. And yes, she's black.
10. Math professor adopts 'ungrading' method: only feedback, no grades on any assignment
One always hopes that our doctors, architects, scientists and airline pilots had teachers and professors who challenged them, raised the bar and demanded excellence. One can hope. But more and more we see teachers who put feelings over facts. Last month we covered a former UC San Diego biology professor who "decolonized" her classroom by giving no homework and giving everyone an "A." But before that, The College Fix reported on a professor who let students in his upper-level geometry class "convincingly argue" that they deserve a particular final grade for the course.
MORE: Here are 14 times campus hate crimes turned out to be hoaxes in 2022
IMAGES: screenshots and Shutterstock
Like The College Fix on Facebook / Follow us on Twitter